6' Picket Wood w/1" gap
The 6' picket fence remains a classic for any yard, as its simple elegance and style provides a wholesome look to a property. 
Details
2" x 4" x 8' rails
1" x 6" x 6' dog ear pickets
4" x 4" x 96" posts
We are here to help! Contact us with any questions.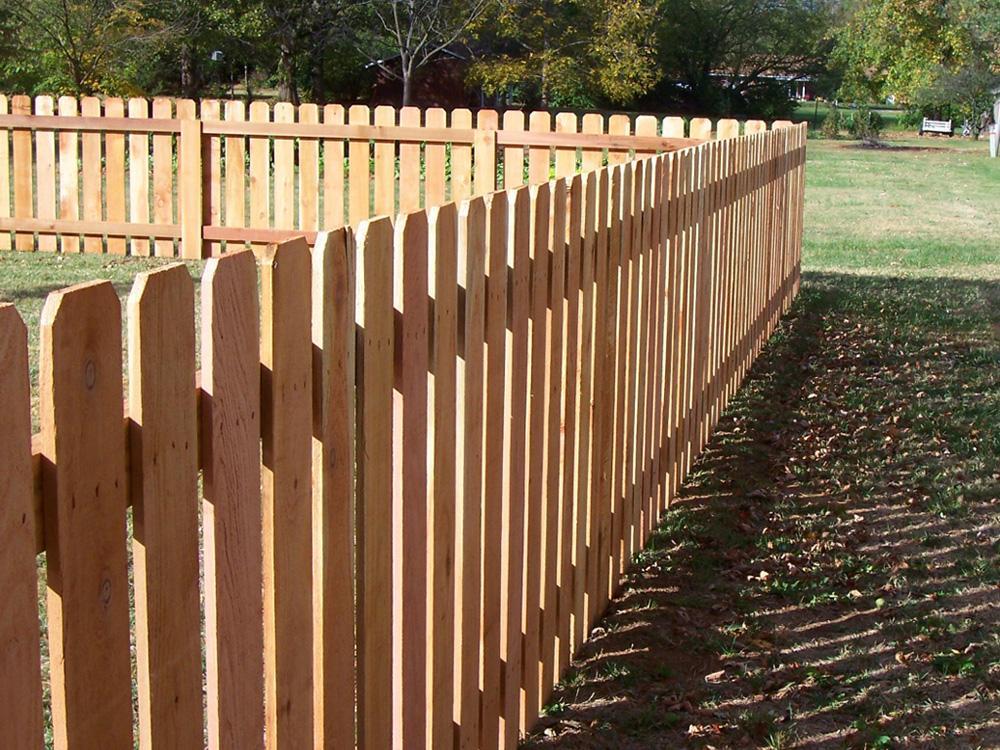 Select Pickets
| | Product | Unit Price | Attributes |
| --- | --- | --- | --- |
| | Cedar Picket 1" x 5" x 6' | $3.79 | |
Select Posts
| | Product | Unit Price | Attributes |
| --- | --- | --- | --- |
| | Green Treated Post 3-1/2" x 3-1/2" x 8' | $12.88 | |
| | 3-1/2" x 3-1/2" x 8' Stain Treated Post | $13.60 | |
| | Cedar Post 4" x 4" x 8' | $38.39 | |
| | Green Treated Post 3-1/2" x 5-1/2" x 8' | $14.54 | |
Select Rails
| | Product | Unit Price | Attributes |
| --- | --- | --- | --- |
| | Fir Rails 2 x 4 x 8' | $4.90 | |
| | Fir Rail 2 x 4 x 10' | $5.51 | |
Select Hinges
| | Product | Unit Price | Attributes |
| --- | --- | --- | --- |
| | 8" Strap Hinge Pair | $10.39 | |
| | 8" x 4" Tee Hinge Pair | $15.86 | |
Select Latches
| | Product | Unit Price | Attributes |
| --- | --- | --- | --- |
| | Deluxe Latch | $12.58 | |